Newark's Leading Source for Estate Cleanout
Free Estate Cleanout Estimates - 855-Joe-Junk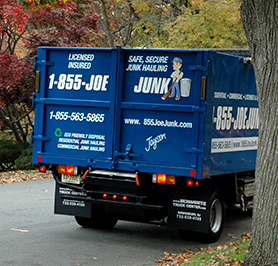 Joe Junk specializes in home, office, and estate cleanouts and junk removal services in the greater Newark area. We provide free estimates for clutter removal and junk removal services in the Central & Northern New Jersey area.
Our customers range from home owners to business owners who have unwanted junk or clutter in their properties that needs to be quickly and thoroughly disposed. In addition to cleanout services, we do provide light demolition services for many household items such as hot tubs, sheds, walls and other structures.
For safe, reliable, and eco-friendly junk services for any residential and commercial property, contact Joe Junk!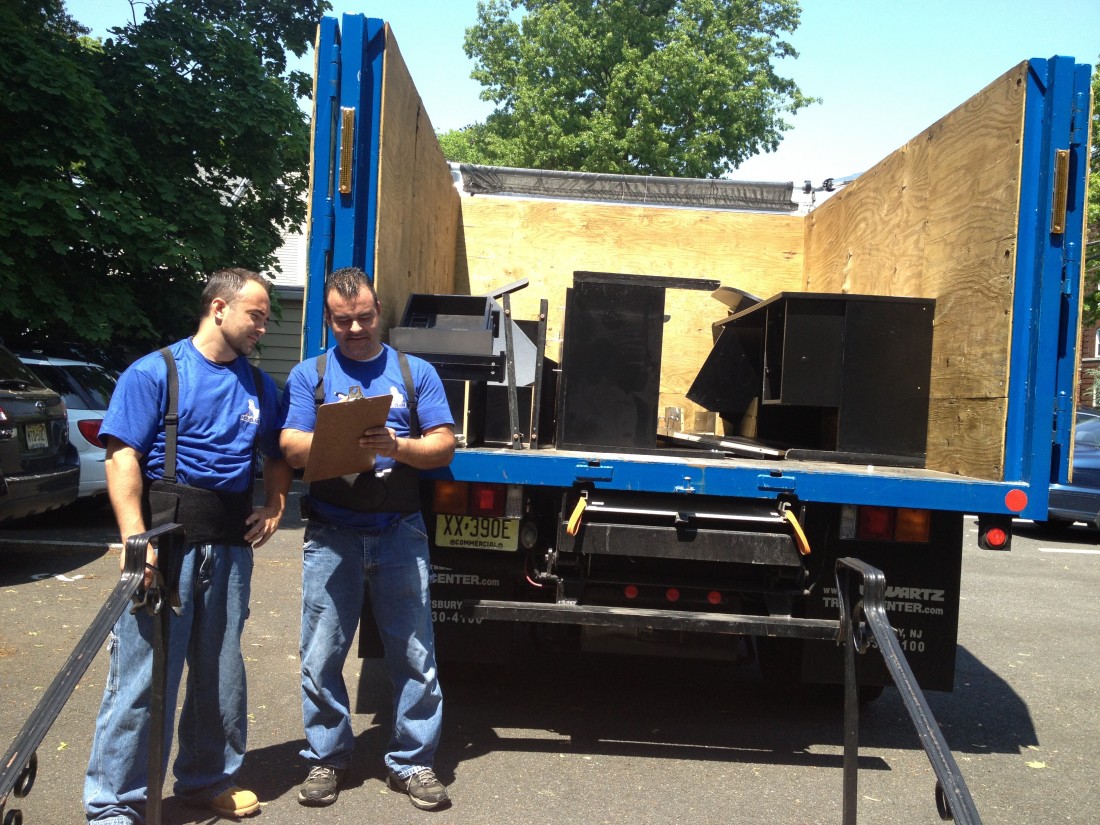 Whatever junk we take is either recycled or donated. Anything that can't be recycled or donated will be taken to one of New Jersey's approved landfills for disposal.
As an approved Eco-Friendly Disposal Service by the New Jersey Department of Environmental Protection, you can rest assured that we do our business in the most professional, ethical, and eco-friendly way possible. Because we are a family owned and operated business located in Union, New Jersey, we take a tremendous amount of pride in keeping our community safe and clean.
Newark's Trusted Leader in Junk Removal & Estate Cleanout
We will travel to your home or business to haul your junk away. Our professional cleanout services will ensure that any kind of clutter, debris, appliances, electronics, furniture, yard waste and more will be fully disposed of in an ethical manner. In addition to cleanup services, we also will provide light demolition services. We will clean the area, and then demolish and remove sheds, storage buildings, walls, and other structures safely and as quickly as possible.
Estate Cleanouts
Basement Cleanouts
Garage Cleanouts
Warehouse Cleanouts
Storage Space Cleanouts
Attic Cleanouts
Office Cleanouts
Apartment Cleanouts
House Cleanouts
Warehouse Cleanouts
Storage Space Cleanouts
Attic Cleanouts
Office Cleanouts
Apartment Cleanouts
House Cleanouts
Estate Cleanouts
Basement Cleanouts
Garage Cleanouts
Hoarder Cleaning
855 Joe Junk is New Jersey's Top Provider of Professional Estate Cleanout
Frequently Asked Questions
"What equipment will the crew come with?"
Our crew comes equipped with all the necessary tools to remove your junk efficiently and professionally such as appliance dollies, shovels, brooms, sledgehammers, garbage bags and trash cans.
"Why should I use your service instead of a dumpster?"
Unlike a dumpster, where you have to lift and carry the junk, we do all the work! Simply point out to us what junk is to be removed and we will lift it and carry it away, as well as "broom clean" the area when we are finished. We do all the work, you get a rid of all the clutter!
Testimonials From Customers Around Newark, NJ
"Wow, what great service! I asked my husband to call them yesterday. They came out today and had the garage cleaned out in record time. We had a lot of old plaster & lathe, as well as ancient bathroom fixtures. The $150 charge was a heck of a lot less than any other quote received. They were done instantly, and the place looks great. I'm sorry I didn't find out about them sooner. I think I heard my house sigh with relief at the amount of stuff that was removed." Adele P.*
"Best team to get your items disposed of. called them to dispose my couch and loveseat along with dining chairs. They were prompt and confirmed the price over the phone. No haggling in person. Their prices were very reasonable. Never expected such professional team. The guys who came were clean, good and courteous. Would certainly do business with them again." Siva N.*
---
With some of the largest trucks in New Jersey, Joe Junk is equipped to handle almost any job. It's time to call 1-855-JOE JUNK (1-855-563-5865)!