About Joe Junk
New Jersey's Premier Junk Removal Company, Powered by the Jayson Company.
At 855-JoeJunk, we're licensed and insured professionals who specialize in junk removal. We don't just haul away the junk on your driveway, we'll actually come into your home and carefully remove anything you need to have hauled away. The environment is important to us, so we don't just dump your junk into a new location - we sort through it and recycle and donate anything we can before we dispose of the rest. We always follow New Jersey's guidelines for disposal and our teams are careful and respectful on the job to ensure minimal disruption to your life.
What We Do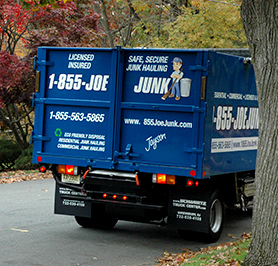 The Joe Junk goal is to provide junk removal service that makes your life easier and more comfortable. When you have junk crowding your home or office you want it taken care of — fast, reliably and at a fair price. We specialize in environmentally friendly junk removal, sorting through everything we remove and recycling or donating when possible. Unlike some of our competitors, we don't require you to sort through and box up your junk - our crews will unhook appliances and carry things out for you.
Joe Junk + Jayson Company = A Tradition of Excellence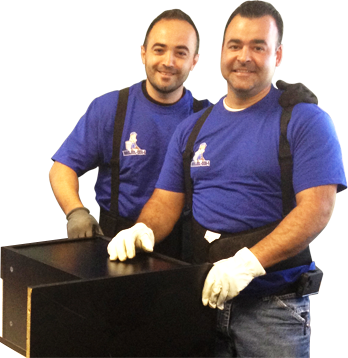 For over 75 years the Jayson Company has had a reputation for great products and service in New Jersey. Founded by Cornelius Jayson in 1936, the Jayson Company is still owned and operated by the Jayson Family. As the Jayson Company grew they branched out to start Joe Junk, seeing a need for environmentally friendly junk removal in our state. There is a real family standing behind all the work we do.